Technology is moving forward, and it seems that everything these days is going digital, from hailing a cab to booking your next hotel (e.g. Uber and Airbnb).
What about booking your next court reporter or legal videographer? Many are skeptical of whether doing everything online is really better.  At eCourt Reporters, we think it is. Here's why: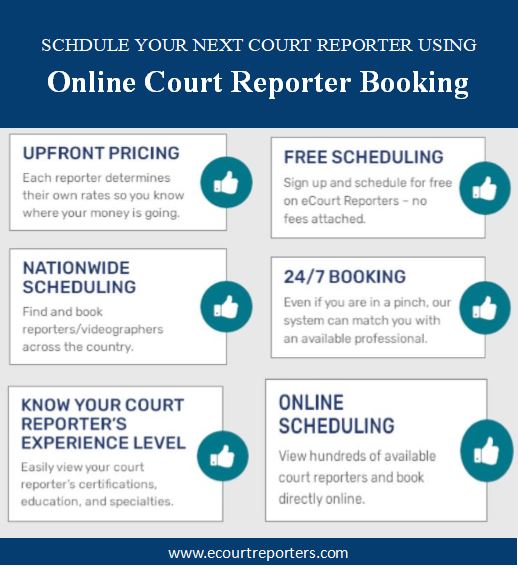 Want to know more about what eCourt Reporters can offer you? Here are our services.